Advanced Call Management Console
Manage Your Inbound Numbers & Gain Insight on Your Calls.
Our number management portal is a comprehensive solution that provides our clients the ability to manage their business phone numbers and track calls.
Our portal includes easy to use site navigation with advanced call activity reporting functionality, making it easy to manage your number routing and call analytics.
Call Routing Features.
Call routing options are available via our portal to manage your calls to one or more nominated answering points. Various routing options can be configured to suit your business needs to ensure that all calls are answered at your preferred destination.
Utilise our Call Distributor or our Call Overflow function to distribute calls across a range of answering points and based on varying call routing rules.
Phone Number Call Tracking.
Our number management portal provides access to Phone Number Call Tracking which allows you to track information about your caller's behaviour, including how they found your business, where they are calling from, and what time they called.
Call tracking uses a combination of value tagging and tracking software to provide you with insights on who your callers are and where they found your business.
Our number call tracking solution offers a range of integration options including integration to your CRM or other marketing platforms.
Number Management Portal.
Make your inbound number work for your business with our complementary number management portal. Use the portal to streamline your number routing, export detailed call reports, and get to know your callers on a deeper level with advanced time, date, and location analytics.
Our Portal Provides Full Insight to All Inbound Call Activity.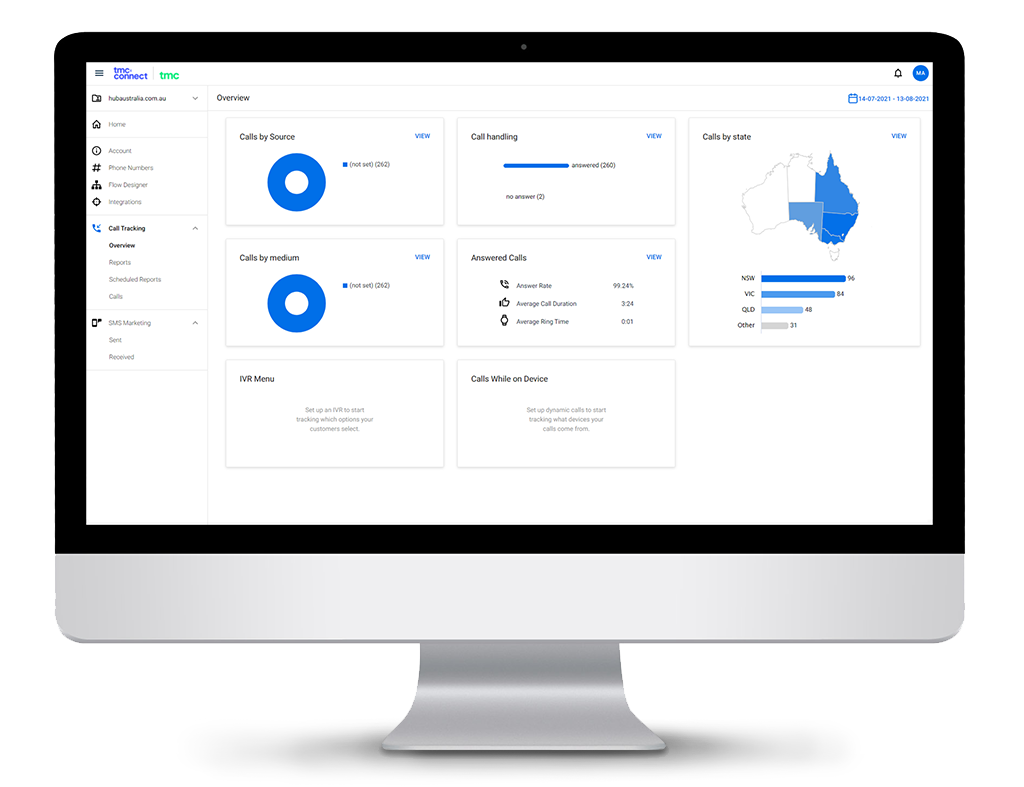 Advanced Date, Time and Location Reporting.
See the exact time, date and location of where your callers are coming from. Our reporting system will also provide insights such as your busiest calling periods and how many calls are answered/missed.